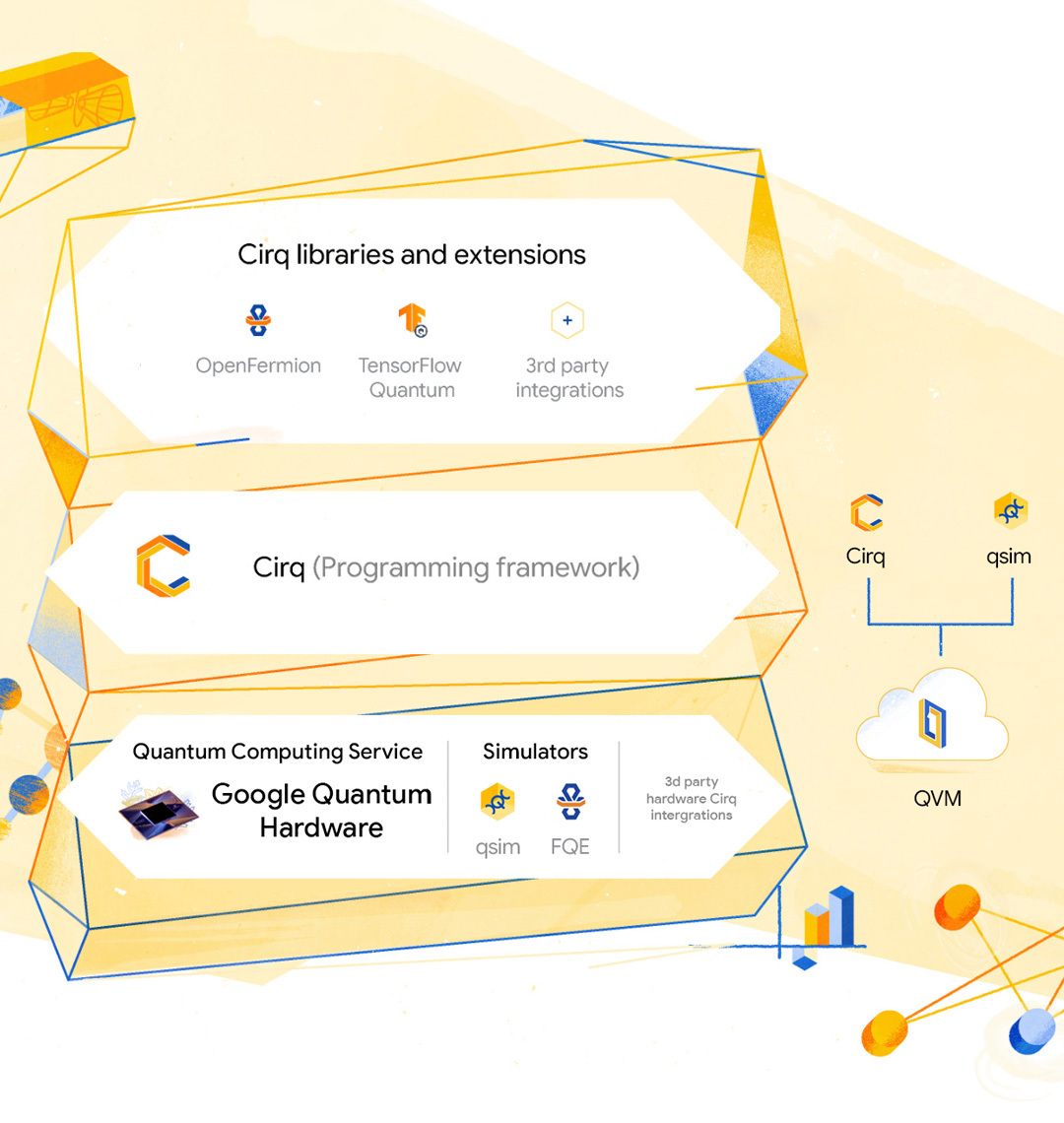 Explore our
quantum software
Our software stack includes open source tools and a quantum computing service to develop novel quantum algorithms.
Programming framework
Cirq, our open source framework, is specifically designed for developing novel quantum algorithms for near-term quantum computers.
Community
We are dedicated to cultivating an open and inclusive community to build software for near term quantum computers, and we welcome contributions from the community.

Request for comment
For larger features, check out our RFC process to learn how to contribute.